DANDI is delighted to announce the partnership with ARTROOMS launching a series of initiatives in the world of the ART!
DANDI LOVES ART and ART LOVES DANDI!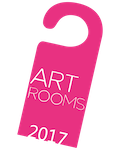 ARTROOMS (20-23 January 2017) brings a brand new concept of art exhibition enabling emerging artists to exhibit within a grand space and thus provides an irreplaceable platform of visibility in central London. 70 rooms at Meliá White House, a top four-star deluxe hotel next to Regent's Park, are transformed into innovative show spaces throughout a four-day period of London Arts Fair.
What makes ARTROOMS unique is the environment it offers artists to create their own exhibition space in the luxury of a top hotel, all free of charge to the artist. No other opportunity exists like this for artists in London, or possibly the world.
ARTROOMS 2015 & 2016 welcomed more than 7,000 visitors. ARTROOMS 2016 hosted 87 artists from 33 countries.
In its third year running, ARTROOMS  has already become the largest event for independent artists in the UK, and one of the most talked about in the UK arts calendar.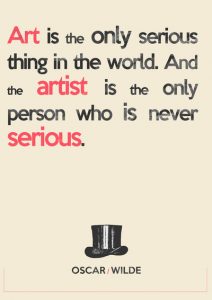 Following the success of the first two editions, the bar is set very high for next year's fair. A carefully constructed programme enables the in-house curation of each wing alongside featured commission projects from prestigious guest artists. ARTROOMS will also host a series of panel discussions and artist talks. The ARTROOMS Conference will bring together industry veterans and experts to educate aspiring artists on the art of business and buyers on the business of art.
DANDI will be present bringing its long standing experience in visual arts and giving particular attention to copyright and digital art!
Cristina Cellini Antonini, ARTROOMS funder, comments "we decided to make the event exclusive to independent artists with the hope that galleries would be happy to sponsor this as a hunting ground rather than a showcase". ARTROOMS co-founder, Francesco Fanelli, continues "as a private collector I am always looking for emerging artists and this fair is the perfect "hunting ground" to uncover tomorrow's talents".
If you wish to sponsor this initiative contact DANDI or directly ARTROOMS:
info@art-rooms.org
Tel: +44 (0) 7947 653530
If you are an artist and you wish to apply for ARTROOMS 2017:
APPLY NOW!
Dandi Law Firm provides legal assistance in Copyright. Check out our Services or contact Us!