Copyright infringement suit Against Madonna. VMG filed a copyright infringement suit against Madonna and others, alleging that the producer of the song "Vogue," copied a 0.23-second segment of horns from an earlier song, known as "Love Break," and used a modified version of that snippet when recording "Vogue."
---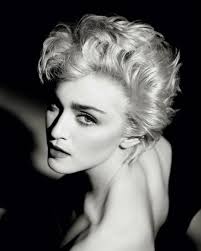 ---
The district court granted summary judgment to defendants and awarded them attorney's fees under 17 U.S.C. 505. VMG appealed.
The court agreed with the district court's application of the longstanding legal rule that de minimus copying does not constitute infringement and that a general audience would not recognize the brief snippet in "Vogue" as originating from "Love Break."
The court rejected VMG's argument that Congress eliminated the de minimis exception to claims alleging infringement of a sound recording.
The court recognized that the Sixth Circuit held to the contrary in Bridgeport Music, Inc. v. Dimension Films, but found Bridgeport's reasoning unpersuasive.
The court held that the de minimus exception applies to infringement actions concerning copyrighted sound recordings, as it applies to all other copyright infringement actions. Accordingly, the court affirmed the district court's grant of summary judgment to defendants.
In regard to the attorney's fees, the court concluded that the district court abused its discretion.
A claim premised on a legal theory adopted by the only circuit court to have addressed the issue is, as a matter of law, objectively reasonable. The district court's conclusion to the contrary constitutes legal error. View "VMG Salsoul, LLC v. Ciccone" on Justia Law
VMG Salsoul, LLC v. Ciccone, Docket Number: 13-57104,  Court: U.S. Court of Appeals for the Ninth Circuit, Judge: Susan Graber, Opinion Date: June 2, 2016
Dandi Law Firm provides legal assistance in Music. Check out our Services or contact Us!