Yoko Ono sues John Lemon
Yoko Ono pressured a Polish beverage company into changing the name of its new drink, "John Lemon," with the singer-artist's legal team alleging that the product infringed upon her late husband, John Lennon's, trademark. The Polish company which sells the beverage, set up five years ago, has agreed to change its name to On Lemon after legal letters were sent by Ono Lennon's lawyers to the parent company and its distributors across Europe.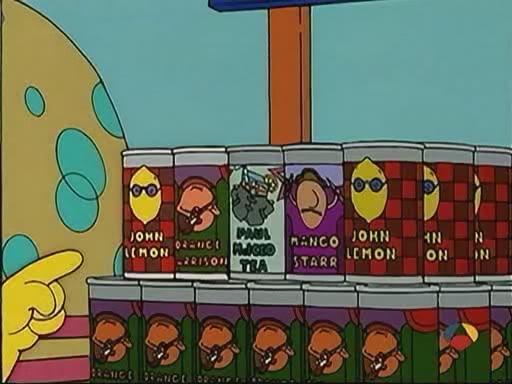 Obvious allusions to the former Beatle
The company reportedly incorporated obvious allusions to the former Beatle in their marketing materials, using the phrase "let it be" – the title of the Beatles' 1970 LP and album's title track – and a pair of round glasses, a style similar to the kind Lennon famously wore.
It must sell up its stocks of its John Lemon drinks by the end of October
The family business, which distributes to bars and restaurants in the UK and 13 other European countries, says it did not try to use the image of Lennon to boost its business.  Karol Chamera, founder of Mr Lemonade Alternative Drinks, the UK distributor of John Lemon which is based in Bow, London, told the East London Advertiser: "All of us involved with this product are startups and we couldn't take on someone who is worth many, many millions." Ono Lennon's lawyers said the lemonade infringed the trademark of her late husband's name and his personal rights. They claimed damages in the range of €5,000 (£4,400) a day and €500 for every bottle sold and asked the court in The Hague, the Netherlands, to determine damages. Joris Van Manen, of Dutch law firm Hoyng Rokh Monegier, which acted for Ono Lennon, told the East London Advertiser: "They were abusing and misusing the legacy of John Lennon to sell their soda."
Dandi Law Firm provides legal assistance in Music. Check out our Services or contact Us!