"Copying" Adidas. It is hardly a secret that Adidas filed quite a few lawsuits late last year, including ones against Marc Jacobs and Skechers, for copying its wares, but what other brands are copying adidas that have not be subject to litigation from adidas?
Well, a few high fashion brands come to mind, namely: Gucci, Isabel Marant, Saint Laurent, and Alexander McQueen. But let's break it down a bit in terms of design elements.
---
THE ADILETTE SLIDE

---
Adidas's Adilette slide is probably its second most iconic shoe and accordingly, another one of its most copied. Coveted since it made its debut in 1972, the Adilette shower slide has also become something of a fashion industry favorite in recent years, particularly given designer Raf Simons' and others' revamp of the classic style.
While adidas does not appear to have federal trade dress or design patent protection for the appearance/design of the shoe itself, the sportswear brand does have trademark protection that extends to the application of three stripes on the upper part of the sandal.
This allows the brand to fight obvious copies, such as the similar four-stripe pair that K-Mart was selling several years ago. However, it does little to protect against the copying of the slide silhouette itself, which consists of a contoured footbed that dips towards the front, where it is particularly moulded; a sleek rubber outsole; a square synthetic upper with perforated detail that attaches on the outsole towards the bottom of the soles.
---
THE COPY CATS
---
Over the past several seasons, in particular, we have seen a lot of shower slides on the runway, which adidas would certainly argue are direct references to its Adilette. Every brand, from high fashion houses like Gucci, Givenchy, Valentino and Versace to more reasonably priced brands, such as Coach, Marc by Marc Jacobs, and Loeffler Randall, have showed footwear with a similar footbed and upper.
However, with the exception of Gucci, all of these styles lack the distinctive adidas 3-stripe trademark. And because adidas does not seem to enforce its common law trade dress rights in connection with the Adilette style, these brands are likely in the clear.
The copy that stands out as almost certainly infringing is one that comes by way of Fausto Puglisi.
---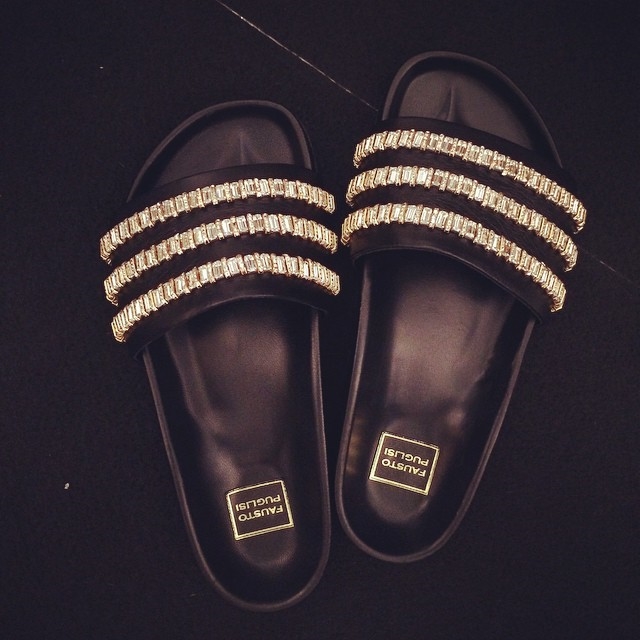 ---
It is interesting to note that an array of the Fausto Puglisi slides have hit the market – all except the 3-stripe pair. With this in mind, there is a chance that adidas took preemptive action on this – by way of a cease and desist letter – before the sandals made it to stores.
---
THE STAN SMITH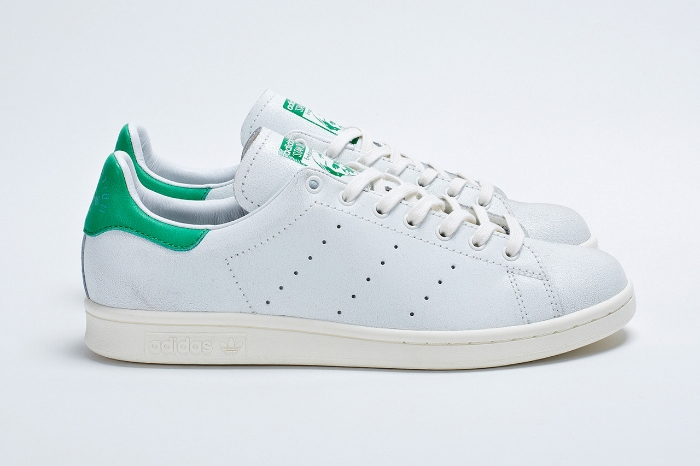 ---
---
THE COPY CATS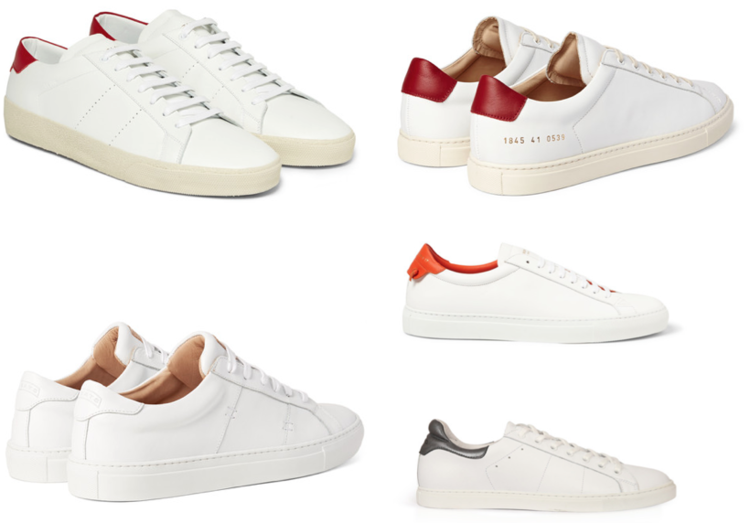 ---
According to the Adidas America v. Payless Shoes case, which was decided in 2008 in the U.S. District Court for the District of Oregon, "Adidas first introduced the Superstar Trade Dress in 1969 and its principle features have not changed since that time. It consists of: (1) three parallel stripes (i.e., the Three—Stripe Mark) on the side of the shoe parallel to equidistant small holes; (2) a rubber 'shell toe'; (3) a particularly flat sole; and (4) a colored portion on the outer back heel that identifies the shoes as Adidas' brand."
These four elements come together to make up the brand's legally-protected "Superstar Trade Dress," and gives adidas the right to sue other brands that are utilizing such a design without authorization.
---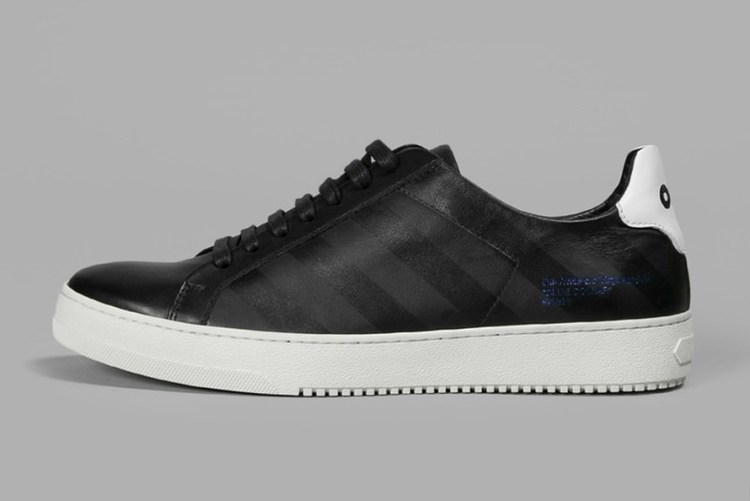 ---
One of the more problematic pairs: Serial copycat Virgil Abloh's take on the Stan Smith (pictured above) for his collection, Off White.
The style at issue, which comes in a black colorway and a white one, as well, utilizes both diagonal stripes on the side of the show (a la the adidas Superstar model) and a logo-covered heel tab, neither of which are too dissimilar to those employed by adidas.
Dandi Law Firm provides legal assistance in several Practice Areas. Check out our Services or contact Us!