The court battles on American trademarks in China keep coming. But this time, a U.S. company has walked away with a win.
Late last month, the Beijing Higher People's Court ruled in favor of Facebook in a trademark case against a Chinese beverage company that owned the trademark "face book."
Zhongshan-based Zhujiang Beverage, which sells products like milk-flavored drinks and porridge, said it registered its trademark, "face book," or 脸书, (lian shu) in 2011. The company faced objections from Facebook, but gained approval from the Trademark Review and Adjudication Board, the country's trademark authority, in 2014 to use it.
In a verdict posted on its verified Weibo account, the Beijing court said that the trademark authority's approval had been revoked and that it is now up to the regulator to revisit its decision. While the verdict was issued last month, it has gotten wider attention in recent days on Chinese social media.
"Lian shu is something very Chinese," said Liu Hongqun, marketing manager of Zhujiang Beverage. "We have lian shu in traditional operas," he added, referring to the intricate masks — called "face books" in China — that are used to indicate a historical character in traditional Chinese opera, especially Peking opera.
Facebook naturally wasn't happy and went back and forth with the trademark authority before eventually bringing the matter to the Beijing court. Facebook won the original lawsuit; Zhujiang then appealed, and, as of the most recent ruling, lost again.
Facebook declined to comment on the case.
Mr. Liu argued that even though Facebook is a known brand around the world, it's blocked here in China – and has been since 2009.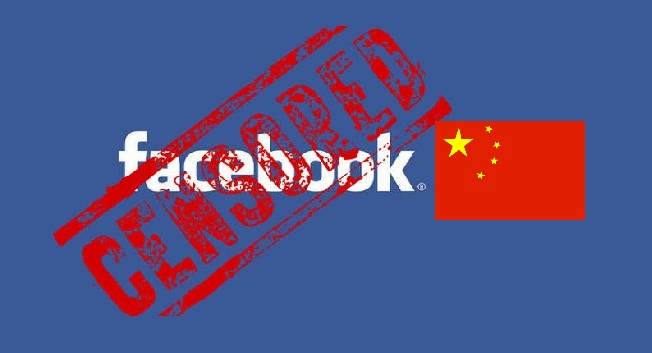 "How many Chinese customers get access to or sign up for Facebook in mainland China?" Mr. Liu said. "Where can we get access to this product in mainland China?"
The Facebook win is a bright spot for U.S. companies, which lately have been under the trademark gun.
In late March, a Beijing court ruled that a Chinese handbag manufacturer can continue using the trademark "IPHONE," in a setback to Apple Inc.'s iPhone trademark.
The court said Apple failed to prove that its brand was famous in China before the accessories company applied for its trademark in 2007, even though Apple first registered its iPhone trademark here in 2002.
Athletic gear maker Under Armour, meanwhile, is contemplating legal action against a Chinese sports apparel company called Uncle Martian, which last month unveiled an eerily similar logo to that of the Baltimore-based business.
On social media, Chinese internet users speculated that Facebook co-founder Mark Zuckerberg's adulation for China may have helped his company win. Mr. Zuckerberg has gained media attention for, among other things, his jog on a heavily-polluted day in Beijing this spring and his prominent placement of Chinese President Xi Jinping's "The Governance of China" on his desk during a U.S. visit by China's internet czar.
"[Facebook] shook hands with a standing committee member, after all," wrote one online user, referring to a meeting in March between Mr. Zuckerberg and Liu Yunshan, a member of China's top circle of leadership. "How could you dare not to give them the trademark?"
Dandi Law Firm provides legal assistance in New Media. Check out our Services or contact Us!